"Give a man a fish and you feed him for a day. Teach him how to fish and you feed him for a lifetime" – Lao Tzu
I'm really not a big fan of the band U2, but how cool would it be to see even them at The Sphere in Las Vegas? (Google that when you can and you'll know what I mean) Things or events that are over the top fascinate me!  Do you feel positive, negative or somewhere in the in-between today?  One of the bands' iconic songs is, "I Still Haven't Found What I'm Looking For" and of course that reminded me of one of my favorite grandchildren.

Blake, who at the ripe age of 4 was wearing her kitty cat onesie the other day (picture a hoodie with cat ears, paws for shoes, and a tail longer than her)  She was rifling through a toy box and I asked her, "What are you looking for?" and she said, "I don't know, but I'll know when I find it." Kids say the darndest things!

Are you still on the search and the hunt for all that is?  Life's meaning… yada yada.  Often in silence, Spirit whispers to us and in this state what shows up can be even more profound than what we were hoping for.  Keep the faith oh and join us for our Monthly Zoom event all about the unseen, evil energies, Halloween, Wi-Fi, 5G, radiation, towers, evil creepy rooms the internet and so much more. Perfect time of year to have this one!  Pre-register here for $22.
Also take a look at this fun and brief Halloween Energy Healing video that my friend Marla Martenson and I recorded.https://www.youtube.com/watch?v=Ch_z4X1tmsg&feature=youtu.be
Need a one-on-one session? You can get on my schedule most times within 72 hours – take a look and book!  
Appointments
View Calendar First, Then Pay and Schedule
15 mins
  | 
30 mins
  | 
60 mins
TGIWednesday Video Download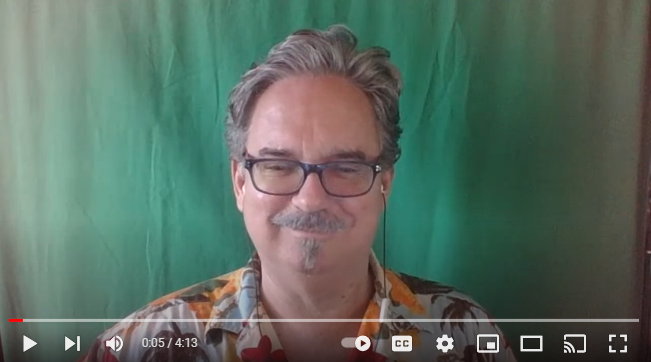 ~ I AM COMPLETE AND FOUND ~
I believe, think, know and feel that I can come to the realization that I am already whole and complete and know that Spirit is aligned with and in harmony with me.  I am ready, willing and able to be still and honor that still small voice within me that was never lost and always present even during this noisy life.  I know when, where, how and why to tune into Spirit and come to a place of fulfillment where I am whole and complete and nothing is lost and all is well. I am asking in all languages and throughout all timelines and so it is. Know that if you'll make a little daily progress, the rest of your life will be the best of your life!
Tonight's LIVE Zoom Event
TONIGHT OCTOBER 25TH
7:30PM ET/ 5:30 CT/ 4:30 PT (30 mins)
Pre-register at Calendly for $22 (includes reminders and REPLAY) 
👉https://calendly.com/jmh-calls/october-zoom-2023
THEME: Releasing the evil effects of the unseen world.
We will touch on any negative energies affecting you, a loved one and the world! 5G, Wifi, chem trails, pure evil energies, Weather fears, future fears of the unknown and the dark side of halloween!

Join us as we collectively release the negative, dark and heavy energies and exchange them for positive, light and flowing loving energies

You will receive BOTH the video and audio replay links with purchase.
October Featured Discounts
You Wealth Revolution Season 26
 – with host Darius Barazandeh
Wednesday October 31st at 4pm Eastern
OUR TOPIC: "Your Lifeboat to Weather the Seas of Uncertainty"
When you register you'll instantly get a unique tool called The DNA of Joy™ Encoder – 540 Hz
Joy makes you feel incredible. Life can become 'heaven on earth' guided by intuition and synchronicity. There's no longer the need to worry or stress — the expansion of your consciousness allows miraculous outcomes to open in your life!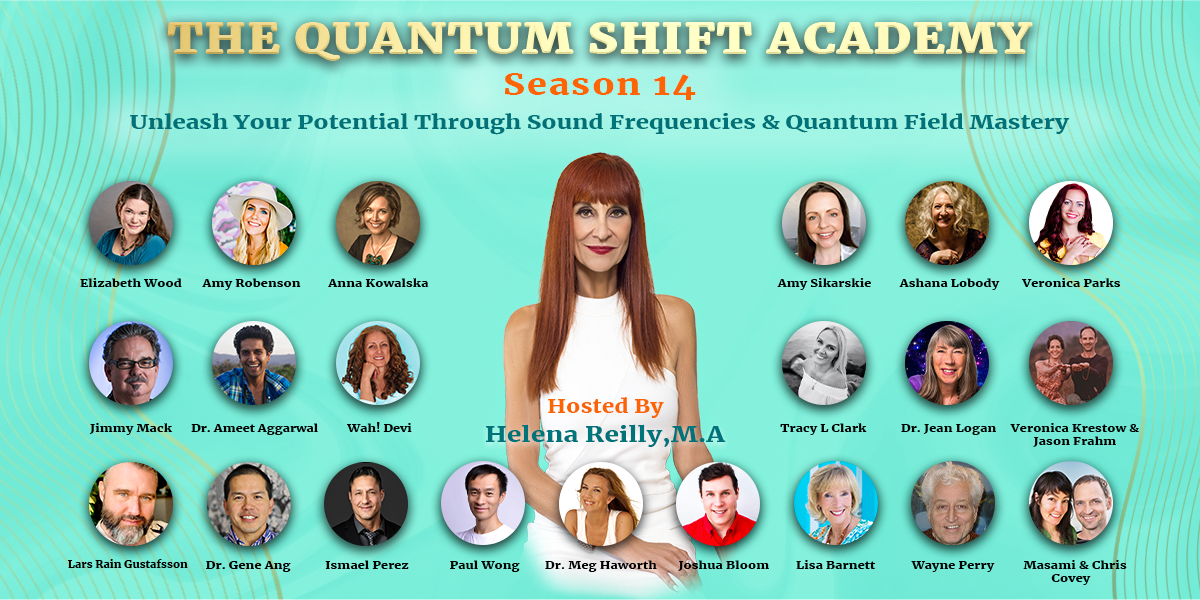 The 
Quantum Shift Academy 14
 with host Helena Riley
Unleash Your Potential Through Sound Frequencies & Quantum Field Mastery
The Quantum Shift Academy offers a unique opportunity to break free from the confines of old emotional patterns, discover harmony in every facet of your life, and seamlessly connect with the infinite possibilities of the quantum field.
👉 
Free to Register – JOIN US HERE! 
Watch and listen to hundreds of Radio Show replays for FREE here in the archives from the Jimmy Mack Healing Radio show.
Fish Food

The Daily Bread To Feed The Fish
Tell the Fish – 365 Daily Inspirations and Affirmations – by Jimmy Mack
Own this e-book so that you can read inspiration every day!
OCTOBER 25TH
"Today someone may ask you to do something you do no want to do. Intuitively it may seem like a small favor, or in some way giving in to someone else. Just for today, I want you to say No! And mean it. Be okay with it and don't look back or reflect on it. Just for today."
DAILY PRAYER TESTIMONIAL
Hi Jimmy, I had a thyroid ultrasound on Monday, results were STABLE nodules, no need for biopsy, repeat ultrasound in a year.  Thank you Jimmy for all the prayers but more than that for being YOU.  Thank you for your sincerity, your caring and your gift.  A few more follow-up tests coming up…so can you continue to pray for good result?.  I'm a little anxious , I'm going to schedule a tune-up session! " – 
New Jersey
Receive 24/7 Prayers from Jimmy
Your name will be added to a special VIP Prayer list where Jimmy will use his intelligent computer software, src4you which runs 24/7, to delete the negative and increase the strength of the positive creating a higher probability of favorable outcomes for you.
In addition, throughout the full 30-days, Jimmy will be dialing into your energetic signature each day upon rising and make certain that you are a clear yes, unclear to no and running forward before you start your day. He is doing the heavy lifting for you around 3am NY time while most of you are asleep in order to smooth out your way and increase your most favorable life outcomes.
*Upon sending an email request after your purchase, you can receive a one-time sample/example of the software analysis. Most clients have had amazing results and outcomes!  
You can add yourself and those living in your immediate household and yes you can include pets! Merely include everyone's names and Jimmy will add them to his daily prayers.
You can run this monthly and stop at any time after the 30 days is up, you will have the opportunity to renew and update your list each month but are under no obligation. I believe you will experience magical transformations and make progress every day!
SUBSCRIPTION AUTO-RENEWAL ($95/mo – save $5)
Purchase a recurring subscription  Update your prayers monthly. You can cancel or pause anytime.
Use PayPal for subscription Click here
Use Stripe for subscription Click here.
Could you use a private session? Are you feeling extra-crispy?  If so, you can now
Book Appointments… View Availability First, Then Pay 15 mins  | 30 mins  | 60 mins
​Visit our ​O​nline ​Training Center

"Give a man a fish and you feed him for a day. Teach him how to fish and you feed him for a lifetime" – Lao Tzu