TGIWednesday News
The full moon is a great time for reflection.  It can also illuminate light on areas of our lives that need to be lit up and recognized.  It is a FACT that the ER is busier and that folks often go a little nutty during this time.  Often times that headache or flaring of a family condition or financial lack isn't even yours.  It is merely the moon and the greater mass shining a light on it so that you can become more aware of what really needs your attention.  So whether it's health, relationships, money, work stuff, know that the intensity can and will pass.
For everything there is an opportunity to "fish it out" and get it worked out.  If you need an extra boost, just email me info@jimmymackhealing.com  I stay busy, but if you're reading this, I will ALWAYS make time for you.
During my latest visit with Marla Martenson we talked about clearing dark energy, curses, hexes, spells and the entrainment we can get drawn into that needs to be cleared every day.  Watch and listen here:  https://youtu.be/Q8a-kQ9QzTQ
From the Fish Box
"Hope this finds you well. I have a burning desire to tell you how much the liquid fish is helping. We have been having times of great fear and for me, times of great resentment that I have been unable to let go of. (towards that girl).  I'll never forget those words you said to me during a session, "she's out there living her life, so should you."  Those words have haunted me. How could someone so evil be "living her life", while we sit here and suffer. Well, sometimes we do suffer, but the ONE thing that keeps pulling us out of the suffering??? Doing the liquid fish.
The liquid fish is helping us stay out of fear and resentment. It's like a miracle. We say that all the time. I felt a deep desire to let you know how much we appreciate you and Spirit for helping us when we were at our lowest and vulnerable. Thank you so much. At times we find it quite difficult to move forward but somehow find the strength to move forward and when we incorporate the technique, the suffering is lessened…" ~ NT
Fish Food – The Daily Bread To Feed The Fish
Tell The Fish: 365 Daily Inspirations & Affirmations for Feb 24th
"Today I will do what I want to do. I will not force my opinion or wishes on others. I will respect that each person has the right and the free will to choose what they want. I will mind my own business. I will suggest, but not force. I will inquire without demand. I will ask without intruding. Today I will endeavor to stay as private as possible and keep to myself."Get the book & read the full story of the day at:
http://jimmymackhealing.com/books
————————
Ongoing special for the month of February…
MyBeliefworks™ for Finding Ideal Love & Creating Dynamic Relationships
TGIWednesday Download
 ~ GRATITUDE ~
Say YES to receive the energy of this download in all times and all languages
I have the Creator's definition and perspective of GRATITUDE from the 7th Plane. I know what it feels like to be grateful for my life and all the wonders in my life.  I know how to show my gratitude in the highest and best way and I know what if feels like to receive gratitude from others for all that I do and give. I am filled with gratitude for this day and beyond and I welcome others showing me gratitude.  Every day in every way, my attitude of gratitude is increased and strengthened.
…and so it is now and always
TGIWednesday Funny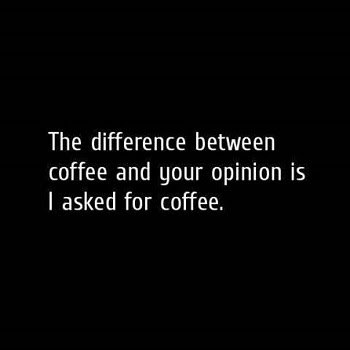 Jimmy Mack V 727.678.0557 Skype: Jimmy.Mack55 Clearwater Florida USA
New Audio MP3 Downloads and Books to improve your life!
http://www.jimmymackhealingshop.com | www.jimmymackhealing.com
Psalms 107:20 He sent his word, and healed them.
Transformational Healing of Body, Mind and Spirit, People, Places, Pets and Situations!
My Liquid Fish®  Change Made Simple®
Superpowers video interview: http://goo.gl/EL7yIF
The Law of Attraction Radio Show video interview: http://goo.gl/6dra8i
Self-Healing For Wholeness interview: https://goo.gl/qhWOZZ
The Kelly Ballard Show interview: https://goo.gl/3Q1whL​
15 minute session www.PayPal.Me/jimmymackhealing/33
30 minute session www.PayPal.Me/jimmymackhealing/65
60 minute session www.PayPal.Me/jimmymackhealing/125
Copyrighted © 2015 All Rights Reserved
——————————
——————–
TGIW newsletter managed by:
Sandy Bidinger | Online Marketing Specialist
Strategic Marketing Solutions for Spirit, Mind, and Body Wellness Professionals
www.smbeconnected.com