I found this one cute 😉 and if you haven't already gotten the updated version of My Liquid Fish®, you can find it in my new book The Tackle Box.
Click here to download the Kindle & PDF versions.
---
WEEKLY DOWNLOAD – INSPIRATION …Say YES to receive
I know the Creator's definition of being inspired. I know that it is possible to be inspired and what it feels like to be inspired. I know how and when to be inspired, from the Creator of all that is. I live my day to day life without feeling drained and lifeless. I know that from this moment on, I'm inspired and feel inspired, and remember how to be inspired No to YES! and Change!
---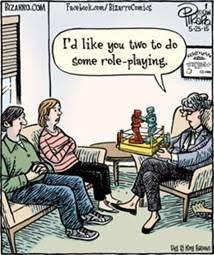 My grandson used to say "Almost done." when he was playing and really didn't want to do any work/cleaning etc.  Well, I've been doing lots of work and not much playing and I could say the same for my Audio MP3's.  I'm almost done finalizing the Body Healing, Mental Healing, Sleep/Sex clearing audios & they'll be available very soon so stay tuned. In the meantime, you may want look at the list of other Audio's that could contribute to your empowerment click here!
Jimmy Mack V 
727.678.0557
New Audio MP3 Downloads and Books to improve your life!
http://www.jimmymackhealingshop.com | www.jimmymackhealing.com
Psalms 107:20 He sent his word, and healed them.
Transformational Healing of Body, Mind and Spirit, People, Places, Pets and Situations!
My Liquid Fish ® "Change Made Simple℠
Superpowers video interview: http://goo.gl/EL7yIF
The Law of Attraction Radio Show video interview: http://goo.gl/6dra8i
The Sheila Show interviews: http://thesheilashow.com/radio/jimmy-mack
Self-Healing For Wholeness interview: https://goo.gl/qhWOZZ
Copyrighted © 2015 All Rights Reserved